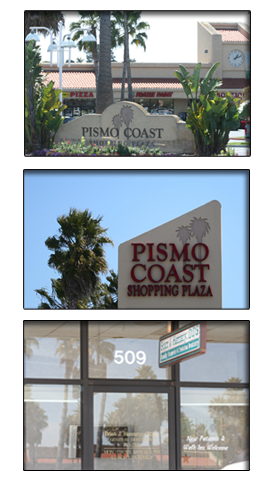 We are located in Pismo Coast Shopping Plaza a few doors down from Starbucks.
Brian J. Hanratty, DDS509 Five Cities Drive
Pismo Beach, CA 93449
Phone: 805-773-2131
Fax: 805-773-8656
Website: www.hanrattydds.com

Email:
brianhanrattydds@gmail.com

We value all of our patients and we are committed to providing you the best care in a fun and pleasant environment.

If you have any questions regarding your account or any services we may offer, please contact our office and our friendly staff will help answer any questions you may have.